High Profile Expert: BJ Scott
Click Here to Listen
To Download, Right Click File/ Save Link As BJ Scott Interview 2012.mp3
About BJ:
Ms. Scott is the Executive Director of the Peak Vista Community Health Centers Foundation in Colorado Springs, which was formed in 2005 and is operated exclusively for charitable purposes to benefit Peak Vista's healthcare programs and services. Peak Vista Community Health Centers, located in Colorado Springs, Colorado, is a private non-profit multi-specialty primary care healthcare provider that has been in existence since 1971 and today serves over 60,000 people in the Pikes Peak region through nineteen clinic sites. An executive at Peak Vista since 1996, Ms. Scott served as President & CEO from 2001 to June of 2011 as the principal leader of the organization, exercising general and active control of its business affairs and $47 million budget. In June of 2011 she stepped down as President-CEO to devote her full-time efforts to the Peak Vista Foundation.
During the past two years, the Foundation has conducted a very successful Community Benefit Initiative, raising almost $10 million to build a brand new Colorado Springs Senior Health Center and renovate two of its facilities – the Homeless Health Center and its International Circle facility that houses the Dental and Pediatric Health Centers as well as the Enrollment Services Department and a Well Child Waiting area.
In addition to 15 years experience in healthcare management and over 20 years in fundraising, Ms. Scott has extensive experience in community relationship building, strategic planning, community collaborations, leadership development, adult training, and customer service. She currently serves on the Board of the National Association of Community Health Centers and as a Commissioner on the Colorado Commission on Higher Education.
In the past she served as co-chair of the Provider Panel of Colorado's 2008 Blue Ribbon Commission on Healthcare Reform and on the Board of Directors of the Greater Colorado Springs Chamber of Commerce, Joint Initiatives for Youth and Families and the Colorado Community Health Network.
Recent honors:
2011 Outstanding Service Recognition from El Pomar Foundation and the Peak Vista Board of Directors
2010 Finalist for Athena Award (outstanding women in leadership)
2009 Outstanding Service Recognition from El Pomar Foundation and the Peak Vista Board of Directors
Harbor House Founding Partner Recognition
2008 Executive of the Year from the International Association of Administrative Professionals
2007 S. Jerrard Smith Community Service Award
2006-2005 Finalist for Athena Award (outstanding women in leadership)
2004 Women of Influence Awardee, Colorado Springs Business Journal
2002 Johnson & Johnson/UCLA Health Care Executive Community Health Improvement Program Inaugural Awardee.
Microlending for Socially Conscious Investing
High Profile Expert: Karen Larson
Click Here to Listen
To Download, Right Click File/ Save Link As October call.mp3
About Karen:
Karen Larson - Executive Director
Karen joined Friendship Bridge in May 2009. Prior to her transition to international nonprofit work, she was the President and COO for Key Equipment Finance, Global Vendor Services, a division of KeyCorp where she had responsibility for the leasing business in 26 countries. In addition to KeyCorp, Karen spent 12 years with ATT Capital, the financing arm of AT&T, successfully building and managing numerous technology manufacturer private label programs. As an industry leader, Karen has been a frequent speaker and author on the subjects of global leasing, outsourced partnerships, women in leasing and leadership training. Karen received a BA in economics from the University of California, San Diego, and completed executive education programs at Duke University, the Fuqua School of Business and Case Western University.
About Friendship Bridge:
Friendship Bridge (FB) is a nonprofit, non-governmental organization that provides microcredit and education to Guatemalan women so that they can create their own solutions to poverty for themselves, their families and their communities. Through our Microcredit Plus program – which combines small loans averaging $300 for four-to-twelve month loan terms and participatory education – women start, expand or diversify their businesses and learn practical, applicable lessons on everyday topics including business, health and self-esteem. With Friendship Bridge's support, more than 14,000 empowered women made strides toward eliminating poverty in 2011. Learn more at www.friendshipbridge.org
Secrets to Know at Your Local Library
High Profile Expert: Terry Zarsky
Click Here to Listen
To Download, Right Click File/ Save Link As Terry Zarsky.mp3
Terry Zarsky has been the Business Services Librarian for the Pikes Peak Library District for 25 years. In this role she assists the people in the community who are seeking to start a business of their own or grow the business they own or work for. She provides business information regarding formation, industry outlook, marketing, demographics, financials, advertising and other topics pertinent to running a business.
Terry has served on the Board for the Southern Colorado Women's Chamber of Commerce, and Colorado Springs All Breed Rescue. She currently serves on the Board of the Southern Colorado Women's Chamber of Commerce Foundation. She has served in many capacities on many business groups over the last 25 years, including the Small Business Advisory Group, the International Trade Office, and Quality of Life Indicators publication. She currently volunteers as a foster parent and as the Adoptions Director for All Breed Rescue and Training.
Terry teaches classes on finding a job, starting or growing a business, investments, Microsoft Word and Microsoft Excel. She has written reviews of new business materials for the Gazette in the past. Terry works closely with many business organizations in Colorado Springs including the Southern Colorado Women's Chamber of Commerce, the Southern Colorado Women's Chamber of Commerce Foundation, SCORE, Small Business Development Center, the Greater Colorado Springs Chamber of Commerce and the Black Chamber of Commerce among others.
She does speaking engagements for many groups in the business community and also is a panelist for TAP (the USAFA Transition Assistance Program); SCORE's You As Business and SCORE's SmartStart workshops. She presents specialized research programs for the Small Business Development Center, Mi Casa and local colleges. She also meets one on one with people who need personalized assistance from these outreach opportunities.
Your Life Fine-Tuned
High Profile Expert: Molly Lord
Click Here to Listen
To Download, Right Click File/ Save Link As Molly Lord May 2012 enhanced.mp3
A offbeat observer, innovative educator, and screenwriter, Molly has a keen sense of story and is loved by audiences for her dynamic, humorous and unconventional take on life. Her music and mood workshops are gifted with wit, originality, and just the right degree of rattling your cage. She was recently featured in the personal development film, The Keeper Of The Keys, with Jack Canfield, Marci Shimoff and John Gray.
Her career path has followed a unique course... a teacher of special education, then a director of non-profit, followed by jumping in as a national conflict resolution education advocate with Peter Yarrow (of Peter Paul & Mary), and next a mediator for the District Attorney Office.
This altruist trend took a new twist when her research of Music and Human Behavior Patterns landed in creating TUNED-IN PRODUCTIONS. It is here she guides individuals in revealing and empowering life patterns using the likes of Motown, Mozart, Rock & Roll and the Blues! Molly's keynotes and workshops are "changing the tune" of lives nationwide through exploring how and why music shapes our mood, health, perspective & spirit.Her stunning message will be music to your ears!
How to become a Referral Magnet
High Profile Expert: Dorie Clark
Click Here to Listen
To Download, Right Click File/ Save Link As Dorie Clark.mp3
Dorie Clark, a former presidential campaign spokeswoman, is a frequent contributor to theHarvard Business Review,Forbes, and the American Management Association's publications. She is also a columnist forMint, India's second-largest business newspaper. Clients like Google, Yale University, and the Ford Foundation hire her to help increase sales and enhance their brand reputation.
She is the author of the forthcoming Harvard Business Review Publishing book Reinventing You: Define Your Brand, Imagine Your Future,based on her recent HBR article .
Recognized as a "branding expert" by the Associated Press, Clark has taught marketing and communications at Emerson College, Tufts University, Suffolk University, and Smith College Executive Education. She has also lectured at universities worldwide, including Harvard University, the University of Michigan, and Georgetown University's McDonough School of Business. She is quoted frequently in the international media, including theNew York Times, NPR, the BBC, and more. At age 18, Clark graduated Phi Beta Kappa from Smith College, and two years later received a Master of Theological Studies from Harvard Divinity School
15 Ways to Grow Your Business in Every Economy
High Profile Expert: Mary Kelly, PhD
Click Here to Listen
To Download, Right Click File/ Save Link As Mary Kelly March Interview.mp3
Mary Kelly, PhD, is an economist and university professor who specializes in improving profit growth. She retired from active duty in the Navy as a Commander, with specialties in logistics and human resources. She has lead multi-cultural teams all over the world and loves working with organizations that want to improve effectiveness and productivity.
A frequent TV commentator, Mary authored the award-winning Master Your World: 10 Dog-Inspired Lessons to Improve Productivity, Profits and Communication, 15 Ways to Grow Your Business in Every Economy, 360 Degrees of Leadership: Steering Around the Icebergs, and the In Case of Emergency, Break Glass! program.
Visualize Failure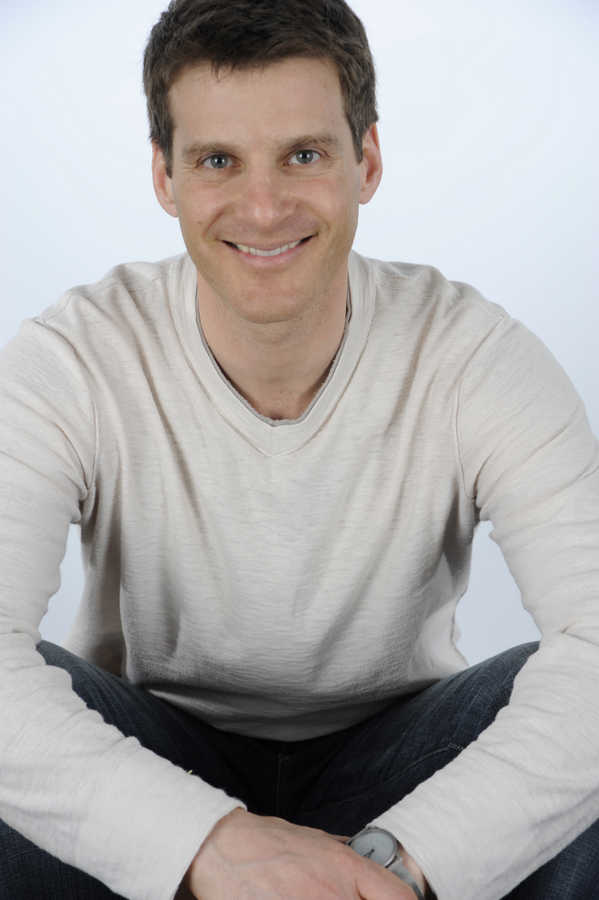 High Profile Expert: Peter Bregman
Click Here to Listen
To Download, Right Click File/ Save Link As Peter Bregman.mp3

Peter Bregmanspeaks, writes, and consults about how to lead and how to live. He is the CEO of Bregman Partners, Inc., a global management consulting firm which advises CEOs and their leadership teams. He is the author of Point B: A Short Guide to Leading a Big Change, and 18 Minutes: Find Your Focus, Master Distraction, and Get the Right Things Done, due out in September (available for pre order now). He is writes a weekly column, How We Work, for Harvard Business Review and is an expert blogger for Fast Company and Forbesmagazines.
Peter earned his B.A. from Princeton University and his M.B.A. from Columbia University. He can be reached atpbregman@bregmanpartners.com.
High Profile Expert
:
Jerry Weissman
Click Here to Listen
To Download, Right Click File/ Save Link As Jerry Weissman.mp3
Jerry Weissman is the world's number one corporate presentations coach. His private client list reads like a who's who of the world's best companies, including the top brass at Yahoo!, Intel, Intuit, Cisco Systems, Microsoft, Netflix, Dolby Labs, EBay and many others. Mr. Weissman is also the author of four business books Presenting to Win: The Art of Telling Your Story, The Power Presenter: Technique, Style, and Strategy from America's Top Speaking Coach; In the Line of Fire: How to Handle Tough Questions, and Presentations in Action: 80 Memorable Presentation Lessons from the Masters.
4 Things Women Must Know About Estate Planning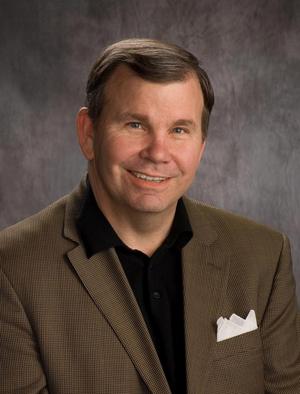 High Profile Expert: John Buckley, JD Buckley Law
Click Here to Listen
To Download, Right Click File/ Save Link As EstatePlanningInterview.mp3
Buckley Law has specific expertise in the use of sophisticated legal structures that enable clients to protect their estates and businesses. This requires a logical integration of business, estate, tax, charitable and asset protection planning (including offshore planning), based upon each client's unique needs. Additionally, the Firm has represented numerous public and private charitable foundations, from start-up (including establishing non-profit status with the IRS) to maturity. Buckley Law served as legal counsel and formed a multi-million dollar community foundation which serves the needs of the USAF Academy and the most recent foundation formed by Buckley law focused upon improving the health care of women in the nation of Liberia. Charitable planning is a major element of the Firm's practice, from the simplest to the most sophisticated. In his business and exit planning practice, Buckley Law has developed a subspecialty in representing women entrepreneurs and medical professionals.

On this call you will learn
How to Know what you Should Know
How to Ask Smart Questions
What needs to be done ASAP
2 Reasons For and Against Life Insurance...Ask Your Tough Questions
High Profile Expert: David Henderson, Field Vice-President Pacific Life Insurance Company

Click Here to Listen
To Download, Right Click File/ Save Link As InsuranceInterview.mp3
Dave brings over 16 years of insurance and investment experience to his role as Field Vice President in the Rocky Mountain Regional Life Office of Pacific Life in Denver, CO. In this role Dave works with independent financial advisors to help solve their client's financial planning issues primarily through the use of innovative wealth accumulation strategies, business planning concepts and estate planning techniques. Dave has been a speaker at numerous financial services industry meetings like the National Association of Insurance and Financial Advisors (NAIFA) and the Financial Planning Association (FPA).

On this call you will learn
How to Make Smart Decisions about Life Insurance
Questions to ask when you are looking to provide for you and your family
How to Use Allowance to Teach the Ethics of Money
How to Ensure Your Kids Become Financially Responsible Adults
High Profile Expert: Author/Counselor, Gary Unruh, MSW
Click Here to Listen
To Download, Right Click File/ Save Link As FinanciallyResponsibleKids.mp3.crdownload
"The behaviors of parental love are the essential ingredients needed to fully develop your child's unique potential."—Gary Unruh
Listen as Gary presents advice in a step-by-step, easy-to-use-right-away fashion with useful childhood development information that explains your child's behavior. Gary M. Unruh, MSW LCSW has been a child and family mental health counselor for nearly forty years and CEO of a mental-health managed-care company for Colorado Blue Cross and Blue Shield. During that time he and his wife, Betty, have been blessed to raise four beautiful children, and he is a very proud "papa" of seven terrific grandchildren.
You will learn 3 Powerful Parenting Tools
· How to Create Financially Responsible Children or Grandchildren in a Family of Wealth
·How to Make Charitable Giving a Family Affair!
· How to Use Allowance to Teach the Ethics of Money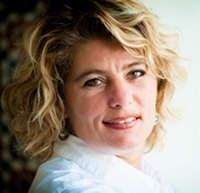 Life is Like Motorcycle Racing-Here's Why...
High Profile Expert: Serial Entrepreneur and Championship Motorcycle Racer (3rd Daytona finish!), Nadine Lajoie
Click Here to Listen
To Download, Right Click File/ Save Link As Nadine Lajoie.mp3
Nadine Lajoie is a championship motorcycle racer, international motivational speaker, author, coach, musician, singer, real estate investment and finance expert dedicated to helping others reach the life of their dreams with balance and passion. Semi-retired at age 36 from her financial business, she owns 4 businesses and she got over 50 podiums racing motorcycle, including a 3rd place at Daytona against 75 men and a Top 10 in USA Nationals in a male-dominated sport. Her unique way to compare life with motorcycle racing combined with her talents, life story and personal experiences, including written exercises and live music on her guitar and/or piano, make a riveting conference for many audiences for women, businesses and teens. "Life is like motorcycle racing: if you focus too much on details and little things in life, you can miss the big picture and big opportunity around the next corner."
How to Choose the Right Bike for Your Kid
High Profile Expert—Business owner and Iron Man Competition, Nic Ponsor
Click Here to Listen
To Download, Right Click File and Save Link As BikesforKids.mp3
Nic Ponsor is originally from San Diego, California. He started working in the bike business while in college and held numerous positions, ranging from salesman, mountain biking instructor, coach, mechanic, service manager, store manager, and currently I am the co-owner of Criterium Bicycles. Nic has a USA cycling club coaches license, and has been trained in bicycle fitting through the body geometry program offered by Specialized Bicycles. He actively competes both mountain bike racing and triathlons, and I am a four-time Ironman finisher. I am married and have a three year old son and currently reside here in Colorado Springs.
5 Must Know Nutritional Tips from USOC Expert
High Profile Expert—Author, Professor and USOC dietitian, Dr. Nanna Meyer
Click Here to Listen
To Download, Right Click File and Save Link As Jan2011DrMeyerUSOC.mp3
Dr. Nanna Meyer is a Professor at the University of Colorado at Colorado Springs, USA and directs the Sport Nutrition Graduate Program. Her time is currently split between the University and the United States Olympic Committee, where she functions as senior sports dietitian, coordinating sport nutrition services, research and education. Her research interests cover winter sport nutrition, the female athlete triad, and optimizing bone health as it relates to sport, exercise, and nutrition. She also conducts applied research that aims at refining the efficacy of sport nutrition services provided to athletes. Finally, a new addition to Nanna's work is the integration of sustainability (e.g., environmental, social, and economic issues) into the field of sport nutrition. Nanna's work experience in sport nutrition dates back to 1996. She worked for the Swiss Ski Team, The Orthopedic Specialty Hospital (TOSH) in Salt Lake City, UT, and for US Speed Skating among several other sport teams. Nanna has been the Olympic team sports dietitian for US Speed Skating for three consecutive Olympic Winter Games. Nanna is also involved with professional organizations: she is a steering committee member of Sports Dietetics-USA and the president of Professionals in Nutrition for Exercise and Sport (PINES), a non-profit organization that promotes sport nutrition around the world. As a native of Switzerland and former World Cup skier, Nanna returns to Europe on a regular basis for both work and leisure.
Current Research Study at UCCS for cyclists and bone health (Cat 1,2 or 3) contact Dr. Nanna Meyer atnmeyer2@uccs.edu
5 Tips You Must Have To Survive the Holidays with Family
High Profile Expert, Author Robert Schwaninger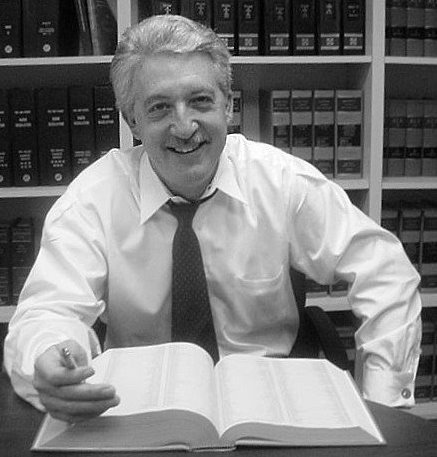 Click Here to Listen
To Download, Right Click File and Save Link As Dec 2010 Bob Holiday Humor.mp3
Robert Schwaninger is President of Schwaninger & Associates, Inc., a Washington, D.C. law firm that specializes in telecommunications law. He is also author of the book "A Married Man's Guide To Christmas". Mr. Schwaninger has been quoted and interviewed by the Wall Street Journal, Newsweek, the Washington Post, the New York Post and other publications, and was a magazine columnist for nine years on areas related to telecommunications and finance.
5 Things Savvy People Know About Wine--How to Throw an Amazing Holiday Party High Profile Expert—Wine Expert, Drew Robinson
Click Here to Listen
To Download, Right Click File and Save Link As 112010 Wine with Drew.mp3
Drew Robinson is an accomplished wine expert with years of experience supported by top-notch credentials. Amazingly, a sommelier at only 25, Drew has guided the development of wine programs in 10 different restaurants, has won 7 consecutive "Best of Award of Excellence" (only 800 worldwide), and holds a Level 3 Advanced Certificate by WSET (Wine & Spirits Education & Trust) based in London. Most recently, The Blue Star Restaurant in Colorado Springs was awarded the "Award of Excellence" from the Wine Spectator under Drew's leadership. Currently working as a distributor, Drew knows how to guide people to the right wine and knows what you should pay for a bottle of wine.

Expanding Your Business Network: Does Social Media Really Work?
High Profile Expert: Entrepreneur and Dressage Trainer, Sarah Martin. Sarah owns Taka Chi Dresssage, is an International Dressage Trainer, USDF Gold Medalist and Certified Instructor. Visit her at www.homeschooldressage.com.
Click Here to Listen
To Download, Right Click File and Save Link As SarahMartin.mp3
What Your Child Needs to Know about College Networking & Job Search Strategies—Dig the Well before you're Thirsty! High Profile Expert from Yale—University Career Services Professional, Kathy Douglas. Kathy is versed in environmental careers focusing on business/environment opportunities and has trained as a federal career advisor through the Partnership for Public Service. She is also a published author.
Click Here to Listen
To Download, Right Click File and Save Link As Networking.mp3